Don't be alone this Valentine's Day! Come adopt a pet and find the LOVE OF YOUR LIFE at the San Diego Animal Support Foundation's 15th Annual CUPIDS & CANINES Mega Pet Adoption EventTM, featuring HUNDREDS of adoptable animals from shelters and rescue organizations, all in one convenient place! It all happens on Saturday, February 12nd from 11 a.m. to 3 p.m. at Grossmont Center in La Mesa (just north of the 8 Freeway). Bring your loved ones to meet dogs, cats, kittens and puppies!
Mark you calendars and check back for more details.
Participating Organizations (cats also available at annual event):

Amazing Strays Rescue
Animal Advocates of the US-San Diego
Animal Rescuers Without Borders (A.R.W.O.B)
Cantu Foundation
Chihuahua Rescue of San Diego County
Friends of Cats, Inc
Friends of Humane Services Tijuana
Furballs FURever
Heer to Rescue
It's the Pits Dog Rescue
Kane's K9s & Animal Rescue
Labradors and Friends
Lionel's Legacy Senior Dog Rescue
Open Arms Rescue - San Diego
Passion For Pitties Rescue Group
PAWS 4 thought Animal Rescue
Pups N Boots
Rescue Fenix
Rosarito Cats
San Felipe Dog Rescue
Second Leash on Life
The Rescued Dog
Tragic to Magic
Woofs and Wags Rescue, formerly St. Paco's (Facebook Page)

SDASF organizes these annual mega adoption events in order to increase adoptions from reputable shelters and rescue agencies by bringing potential adopters and lots of dogs together in one fun, happy, stress-free environment, facilitating the matchmaking process! The participating adoption agencies are given free booth space, and admission is free to the public!

For more information, contact the San Diego Animal Support Foundation at Info@SDShelters.org, www.sdshelters.org or (619) 847-8755.

*The San Diego Animal Support Foundation is a 501c3 non-profit organization with a primary mission to increase pet adoptions from reputable shelters and rescue agencies in their network.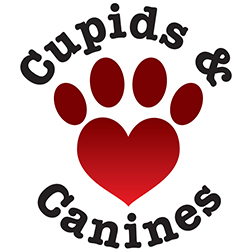 VOLUNTEER OPPORTUNITY! We need lots of volunteers to make this event a success. We can accommodate individuals or volunteer groups of any size. Up to 7 hours of community service or court-ordered service hours can be earned in just one day. Military is especially welcomed! Please contact Naomi@SDShelters.org by February 4, 2022 to volunteer.



This event lasts 4 HOURS ONLY, so get there early!